The Artist and Farmer.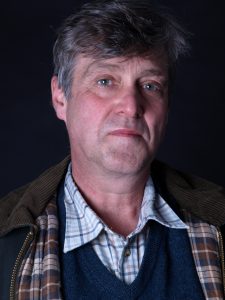 Mark Corfield has painted all his life, starting when he was a young boy. initially watercolours of birds, countryside scenes, inspired by nature where he lived and later worked in farming.
 He explored portraiture, oils, charcoal, sculpture also working in more traditional aspects of drawing and painting, in-between family life that filled a lot of his time, making time to draw and paint and go on courses, visit galleries to keep in touch with his creativity.
He has exhibited in various venues in the southwest but now has taken the opportunity to devote his time to a more serious art career. He has just completed a degree at Plymouth College of Art and has launched himself as an emerging artist
Mark has worked with various mediums but constantly returns to watercolours when painting.
His styles fall into three main categories or 'periods'.
Figurative.

Surreal

Abstract.