Mark Corfield's
current practice is breaking new uncharted ground with watercolours.
He strives with his abstract work to create paintings that achieve a beauty that is uplifting and inspiring.
He listens to Beethoven's 7thSymphony and parts of it brings tears to his eyes for no palpable reason. Similarly coming across a Cézanne in a Berlin gallery he was overcome by the same emotion.
A well-structured abstract painting can ideally engender profound emotional reaction through the eyes, in the same way that a beautiful piece music provokes an poignant response through the ears.
This is Mark's motivation that keeps him continually striving with his work.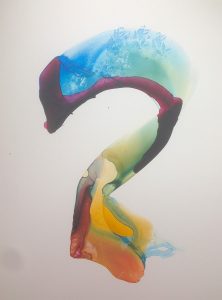 (Cadence 2019)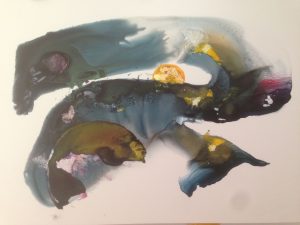 (Submergence 2019)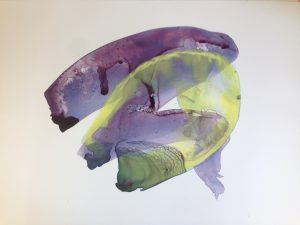 (Imminence 2018)
His current innovative practice is pushing the boundaries of watercolours to uncharted areas. Using a synthetic paper, he allows the water and pigment, with his participation, to reveal their own properties and behaviour.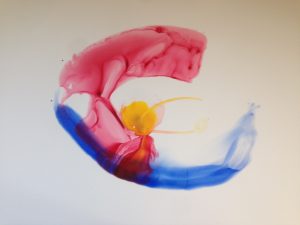 (Untitled 2018)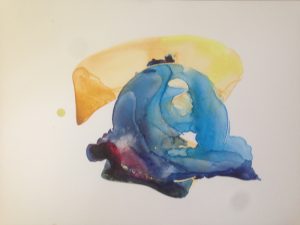 (Divergence 2019)    
The relationship between him and these elements, create transcendent, ethereal works that are connected to earth and the natural world. The pigment, paper and water being the elements that are the bridge between him and nature.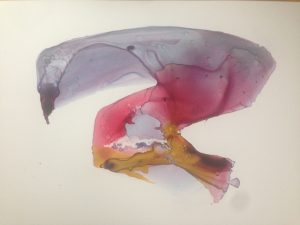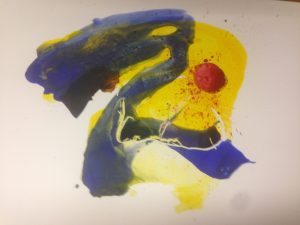 His paintings only start to reveal their true mysteries when given more than a passing glance.